BMW X5 Reimport new cars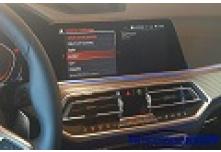 Tutorial: Spracheinstellung ändern
0:53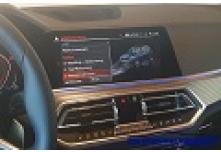 Tutorial: Infotainment System
3:00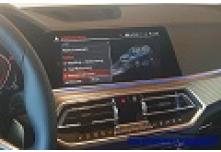 Tutorial: Infotainment System
3:00
» up to 21,0% discount with EU Neuwagen Knott «
You may now select a model of the BMW X5 and configure your personal dream car easily online!
Nur fünf Jahre nachdem die dritte Generation auf den Markt kam, veröffentlicht BMW nun die Vierte des X5. Dank des Updates ist der SUV bei einem Radstand von 2,97 Metern nun beinahe 5 Meter lang. Wer der Länge entsprechend auf großem "Fuße" unterwegs sein möchte, hat nun auch die Möglichkeit sich 22 Zoll große Felgen einsetzen zu lassen. Die Größenangaben machen sich auch im Gepäckraum bemerkbar. Hier stehen bis zu 1.860 Liter Kofferraumvolumen für jede Menge Stauraum zur Verfügung.
Ebenso wurde das Interieur überarbeitet: Im Vordergrund sind nun digitale Anzeigen. Die mittig platzierte Schaltzentrale soll nun eine einfachere Bedienung der Fahrzeugfunktion über Gestik, Sprache, Touchscreen und iDrive-Steuerung ermöglichen. Auch ein Blick zwischen die Speichen des Lenkrades macht die Modernisierung deutlich. Die klassische Instrumententafel ist passé, stattdessen informiert das digitale Display mit virtueller Nadel den Fahrer über Drehzahl und Geschwindigkeit.
Ganz im Sinne eines Luxusfahrzeugs wurden im Innenraum hochwertige Materialien verbaut. Entsprechende Dekorelemente schmeicheln dabei dem Auge. Selbstverständlich lässt sich der X5 ganz nach Ihren Wünschen dank zahlreicher Sonderausstattungen erweitern und individualisieren. So umfasst beispielsweise das First Class Paket neben dem Panoramaglasdach auch unter anderem eine 4-Zonen-Klimaautomatik, eine Massagefunktion für die vorderen Sitze wie auch das HiFi-Lautsprechersystem von Harman Kardon.
Reimport des BMW X5
Bei der Gestaltung des SUVs der Bayerischen Motorenwerke sind Ihnen kaum Grenzen gesetzt – überzeugen Sie sich einfach selbst mittels unseres Konfigurators. Auf die Sonderausstattung können wir Ihnen je nach Ausstattungswert zusätzlich bis zu 10 % Sonderrabatt gewähren.
Gerade bei einer so großen Auswahl an Ausstattungsmöglichkeiten fühlt man sich schnell überfordert. Sollten Sie also irgendwelche Fragen haben, hilft Ihnen gerne ein persönlicher Berater bei der Konfiguration weiter. Rufen Sie uns einfach an.